Surely it hasn't been a whole month since I've blogged? A whole month? I could say it's been a busy month, and part of it has been, but that's no excuse. And I thought I blogged while on retreat, but I guess not…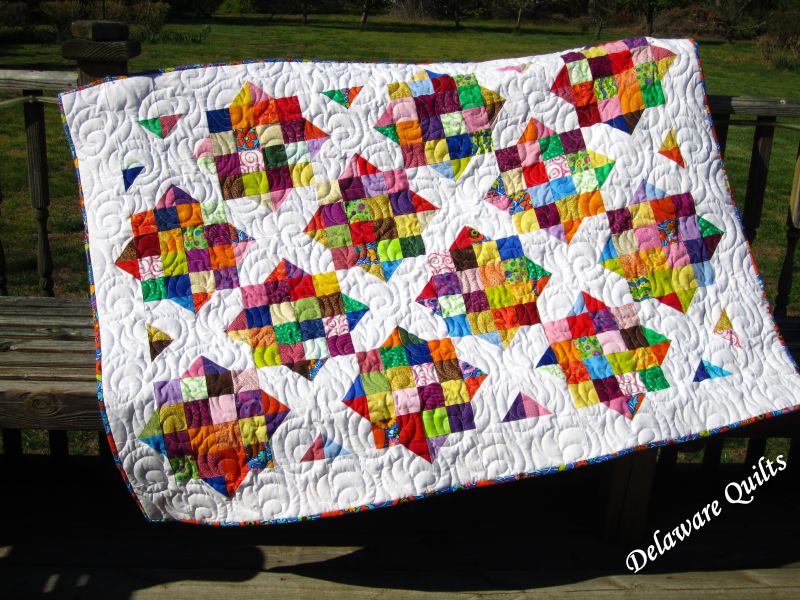 And since I've been home I've been busy too….
I got a box in the mail with four quilted quilts, and to keep them off the UFO list, I got right to finishing them.
Those done, I've decided I am not starting anything new until a few more UFOs are finished… well I'm going to TRY anyway.