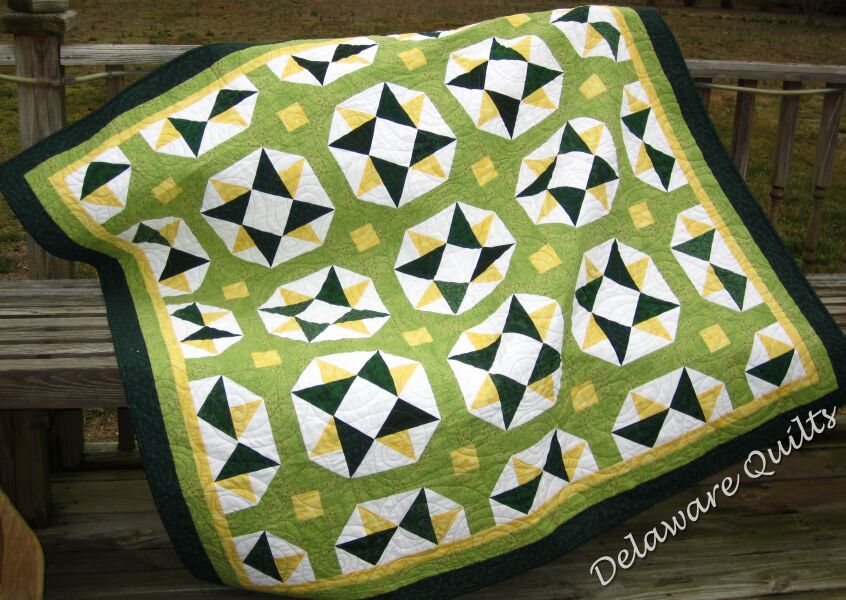 I did it, finished another UFO before the end of the month.

That makes three this month.

I haven't started anything new, but at least I have a few less UFOs on my list.
This is my scrappy version of Jack in the Box, the greens are scrappy although it's hard to tell by this picture.