I'm on a roll, if you can call two a roll, LOL!

I finished my Worlds Fair in purples last night.

This is a super simple pattern that made a fabulous quilt.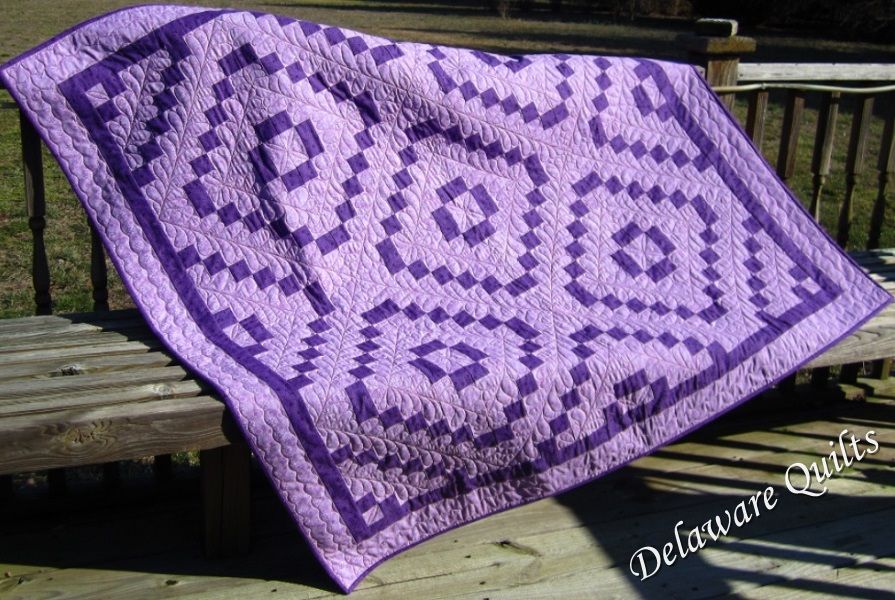 A long time ago when I was on my way up to Lancaster I saw a beautiful quilt hanging on a clothes line as I sped past a small Amish farm.

I actually turned around to go back and take a picture, but when I got to the driveway, the lady and children were outside.

I asked the lady of the house of I could take a closer look and she said yes, but it wasn't for sale.

I thanked her for letting me look, and we got to talking about the pattern.

She pointed out to me the block and I was truly surprised at the simplicity.

Immediately I knew this had to be a future project for me.