I went to see the rheumatologist today and although I knew I'd been feeling pretty good in the PRM department, it was nice of her to confirm it.

Good, but not good enough yet.
My
sed rate and c-reactive protein were slightly elevated, so I continue with the prednisone.

Fortunately she's giving me low dosages so I can adjust them myself and maybe eventually wean my body off completely.

Time will tell and I'm not rushing, I don't want another flare up!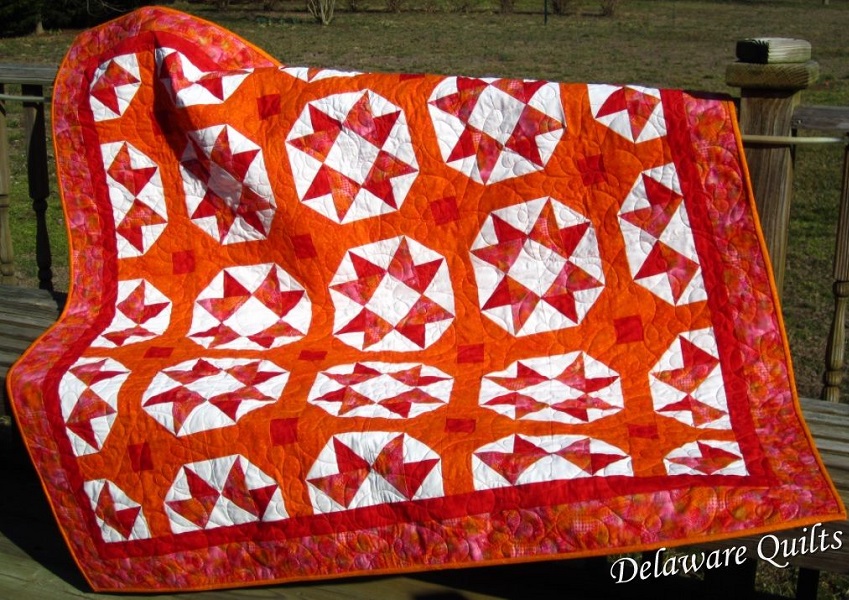 More good news, I had a finish last night, finally finishing the Jack in the Box oranges after getting it back from the quilter's.

Jackie did a great job on it and now it is officially done!