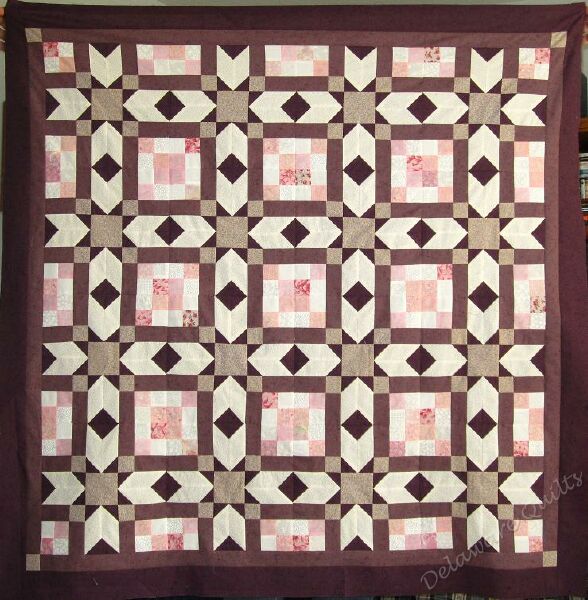 Aunt Peggy's Quilt Mystery #28
I think everyone was happy in the end and so far everyone loves the pattern.

It wasn't a hard one, not when broken down into smaller steps.
That's what is good about a mystery.

You only see little parts, a few at a time, and they aren't overwhelming, or shouldn't be.

If you saw the whole quilt you would look at it as a billion tiny pieces when actually it is just a few units of easy pieces when put together look fabulous.
With a mystery you have no expectations, so you shouldn't worry about all the pieces.

Just take each unit one at a time.
It is very important that you read ALL of the directions, there might be something at the bottom of the page that is very important, and if you just glance at it and start sewing, you might have to spend time with Jack the Ripper.
Another thing people do is rush through each step so they can be ready for the next one… there is no need to rush.

You will get all of the directions even if you aren't ready for them, so why rush.
I've been working on the next mystery already.

I designed this one last summer when I started the retreat projects.

I had more projects than I needed for fall, so this one didn't get used.

I think (hope) everyone will enjoy it.

I was going to start my sample today, but I didn't have enough background fabric.. what a pity I had to go shopping on line.

Fortunately my friend Peggy at Connect the Blocks is having a sale and she had just what I needed!

(Thanks Peggy!!)