Yes, it's the end of September… where has this year gone?

Anyway, that means it is update time.
This month I'm sharing pictures of quilts I made in 2006 and among them are my Crooked Stars.

How they came about was interesting, at least to me.
My BOMs (Blocks Of the Month) for 2006 were all stars and I got emails almost every month from quilters asking me how they could make my blocks and not lose the star points.

I personally didn't have occasionally had that problem so I decided to make a pattern where it didn't matter if you lost your star points or not.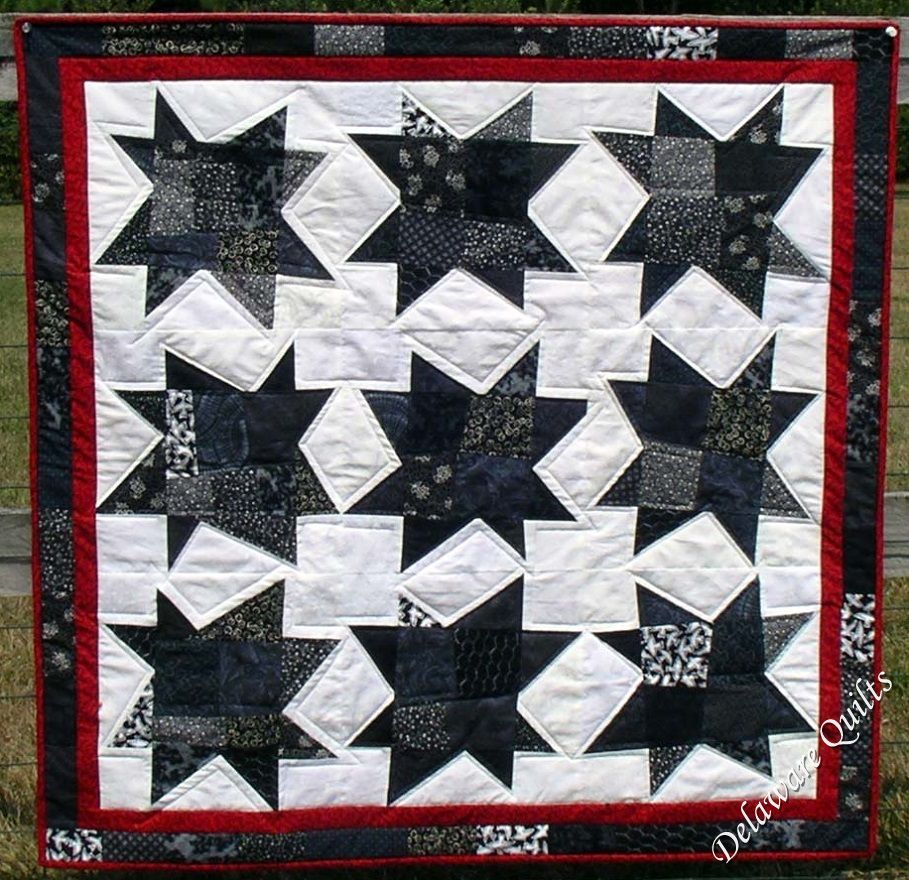 I had this pile of black and white "scraps" which were truthfully miss-cuts from another project, (Always read directions carefully) so I decided to use them to make my sample block.

The first one came out great and so did the second and so on… I just kept making stars until I ran out of B&W scraps.

And here's the result.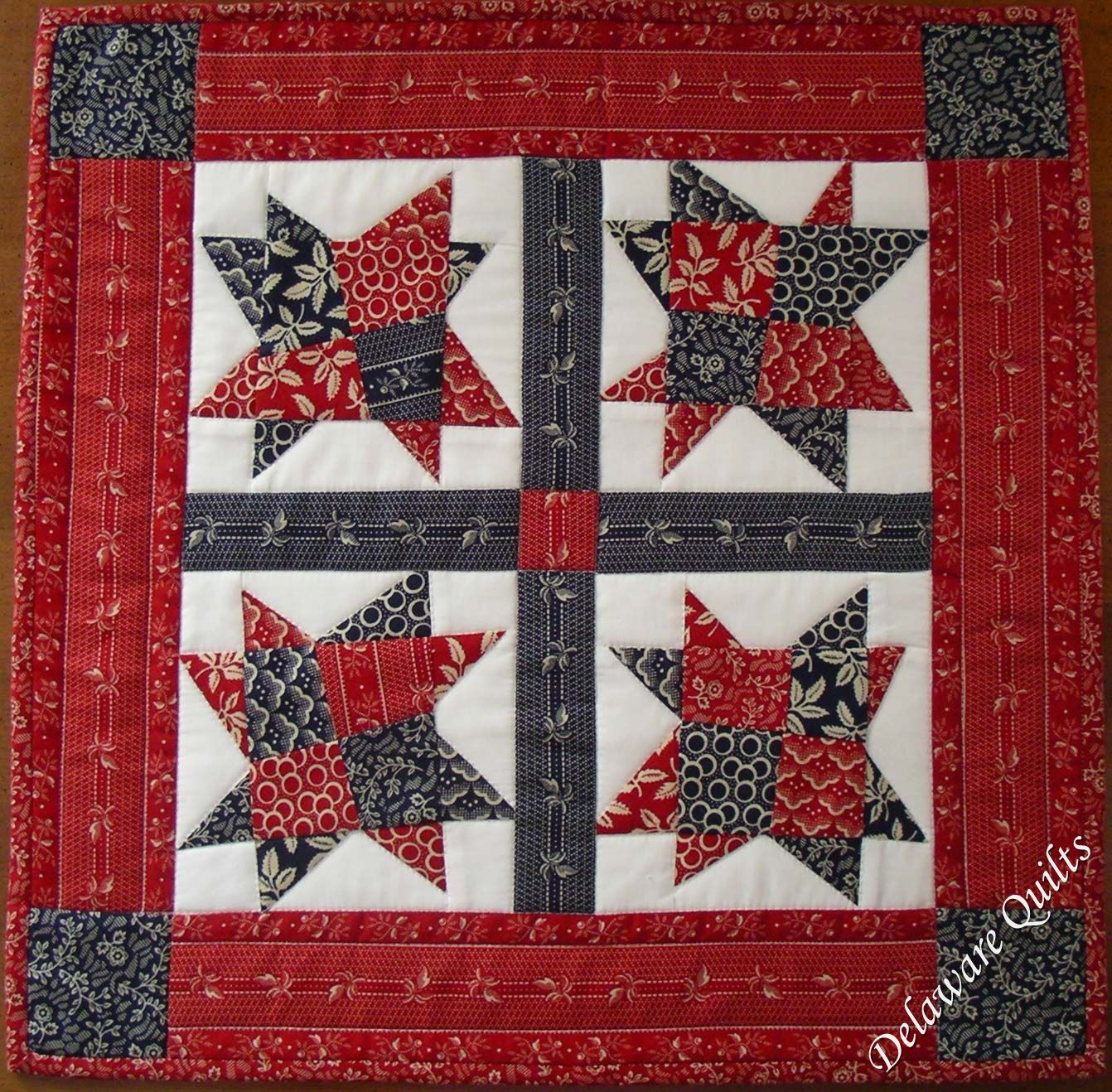 Then I realized I hadn't taken any pictures of my process, so I had to make a second sample, so I made this using some RW&B scraps.

They were smaller scraps, so I got a smaller star and sample, but I loved it!
So for this month I'm sharing my Crooked Stars pattern.

Have fun and don't stress if you lose your points!