It's been a bitter cold January and I'm happy it's almost over, and I am really looking forward to spring and then the Spring Retreats!

Speaking of, I have openings at both spring retreats this year.

Check
http://delawarequilts.com/Retreat
for more information.
While frozen inside I did a lot of sewing, creating more UFOs, yes I said creating.

I did finish ONE… but made five more…
http://delawarequilts.com/UFOList.html
I am working on one binding, maybe I'll get it done in February.

I can tell you that it's been a nice warm quilt to work on, nice to have while John is watching TV in the evening.
The year of my quilting history I'm showing this month is 2011.
http://delawarequilts.com/MyQuilts/History/13.html
The project I'm sharing from 2011 is Jack in the Box which can be done scrappy or not.
http://delawarequilts.com/Projects/Yearly/JackintheBox.pdf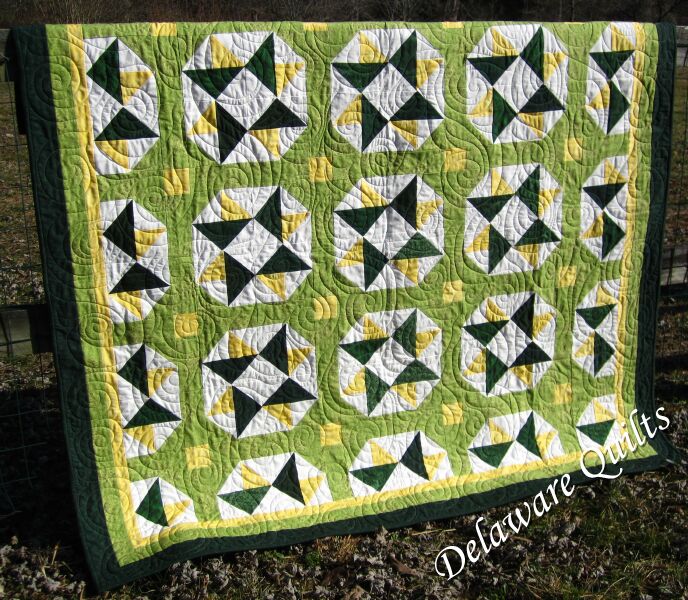 This is my Jack in the Box in greens, and this one is for sale for a $250 donation, send me an email if you would like more information.
quiltersretreat@hotmail.com