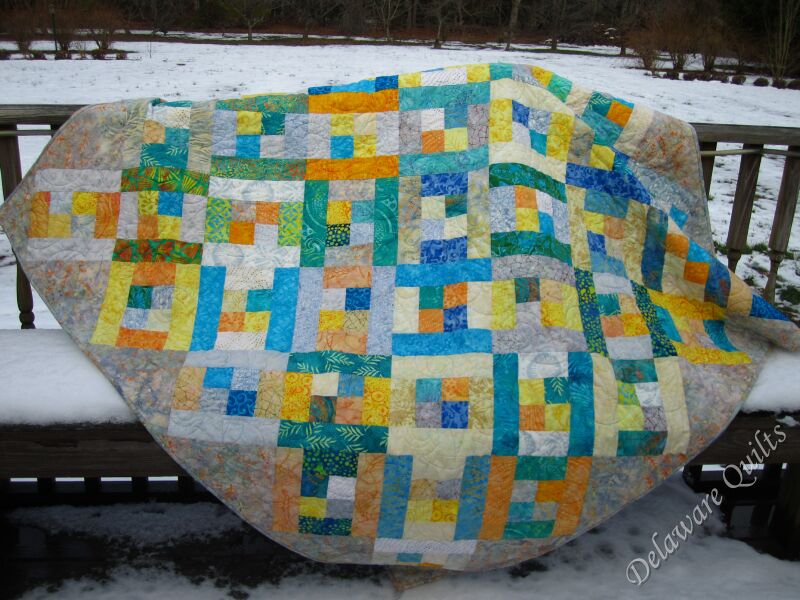 Wooohooo my first finish of the year, a quilt I call Leftovers because it used up a whole bunch of leftover batik scraps.

The pattern is Four Patch Framed.
Now I have a decision to make… do I finish three little wall hangings that are currently WIPs (Work In Progress) or do I start something new… I sooooo want to start something new.