I don't think I've posted this yet,

sorry I'm late!
This block came about because a close friend wanted to make a quilt she'd seen in a magazine.

She said no matter what she did or how carefully she sewed, her blocks were not coming out the right size or were all wonky from stretching the triangles.

I said I'd play with the pattern and see what I could come up with, and this was it.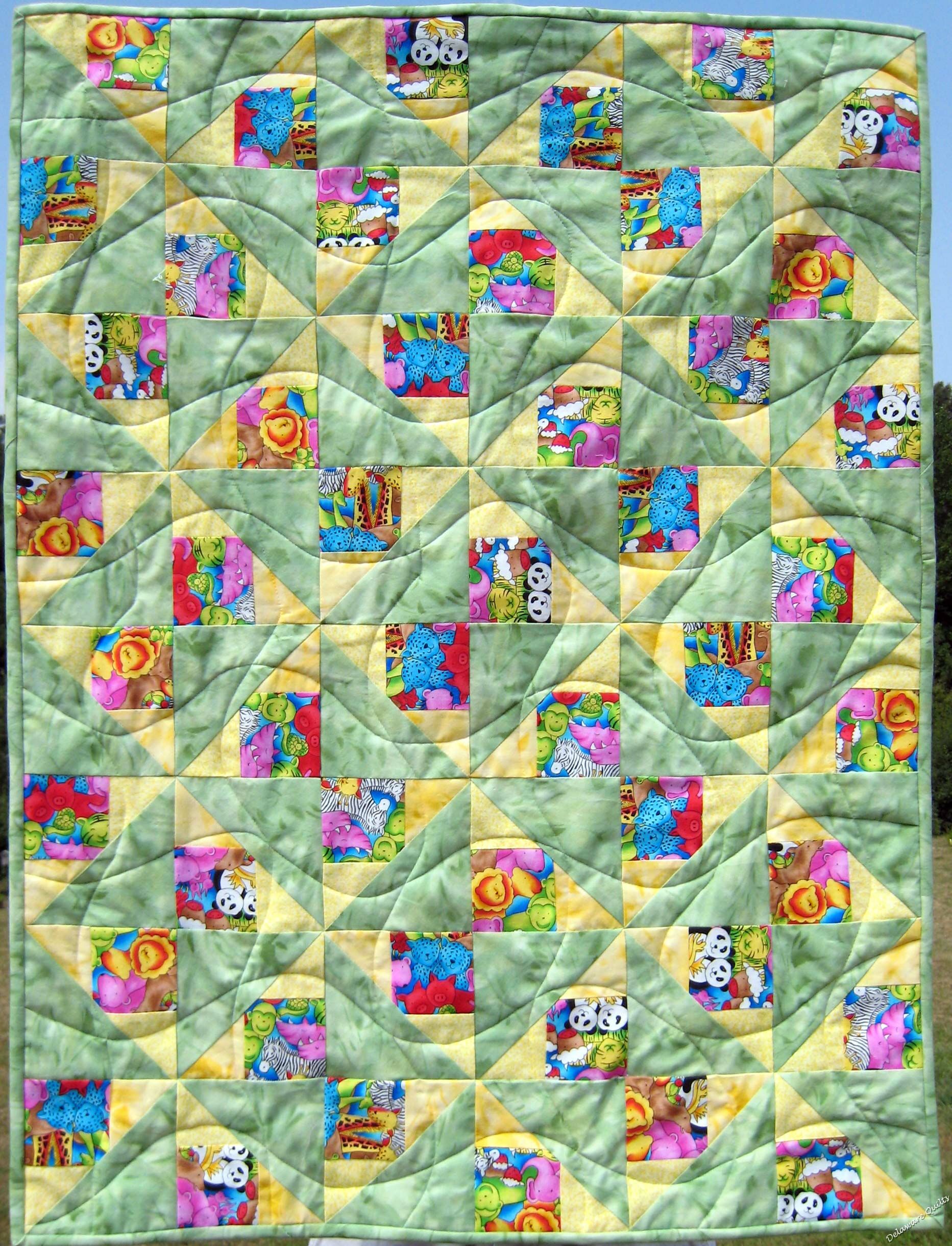 Yes you lose a point, but if ALL of the squares lose the same point, is that a problem?

I made this little baby quilt and loved it, so I made a few more quilts with the same pattern.

I didn't "love" the larger blocks but thoroughly loved the smaller ones!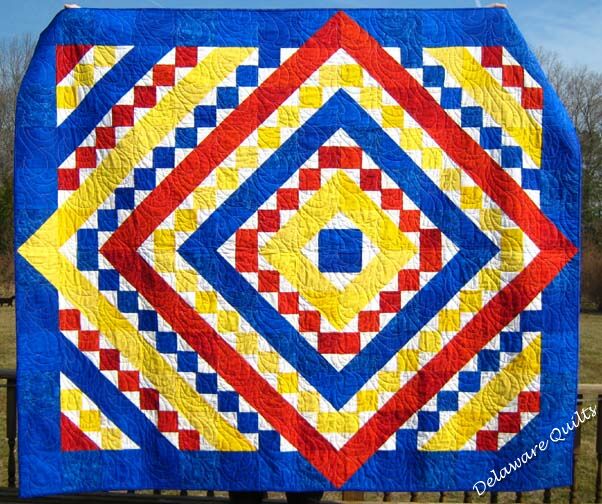 And my favorite quilt made with this pattern is this one … actually totally made with scraps, dozens of blue, red, yellow and white-on-white scraps!
Warning,
this pattern
is full of photos and for that reason is slow loading.

Please give it a few minutes to load.
Then have fun making your own Simply Squares quilts!