I love nativities.

I love the story they tell, and try to always remember that in the craziness of Christmas.
Many years ago I started collecting miniature nativities, the smaller the better.

I have all kinds, wooden carved, painted and just plain wood. I have stone, ceramic, and even one made from ivory which I bought at a car boot sale in England before it was illegal to own ivory.
I also love children portraying the nativity, and I have quite a few sets of those in my collection, from a ceramic one I made myself back in the early 70s, to a Fisher Price plastic one and to the one I bought yesterday.
Which brings up another thing I love… Peanuts.

I have loved Charlie Brown and the gang for as long as I remember.

I have many books, old and new, and here and there a few other goodies, a Charlie Brown Christmas tree, many Peanuts' ornaments and now…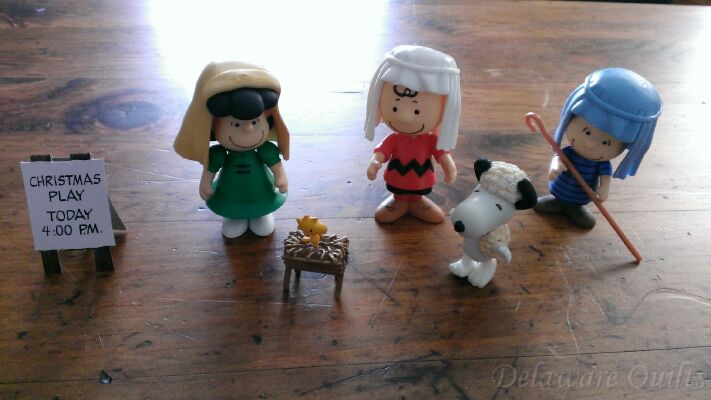 Remember the reason for the season.