When I updated the web site at the beginning of the month I realized I had not updated my
UFO list
since April, meaning I had not finished a quilt since then. I started the year with 35 UFOs and one WIP. The WIP is now a UFO and I've made 14 new quilts. Two I am not counting on the UFO list as they will be donated as tops to
Bob's Blankie Brigade
.
Regardless, since I hadn't finished any of the new quilts that meant my UFO number was going up instead of down and I had to do something about that! So when I finished the special project I decided to do some bindings.
Since my fingers don't work well holding little things it had to be by machine. I'd tried different techniques before and thought I had one down…. But … well the first quilt I did just wasn't great. I started on the front side and turned it over and finished on the back. It's OK, binding is secured all the way, but it wasn't as perfect as I wanted. So the second one I started on the back and finished on the front and it looked pretty darn good to me.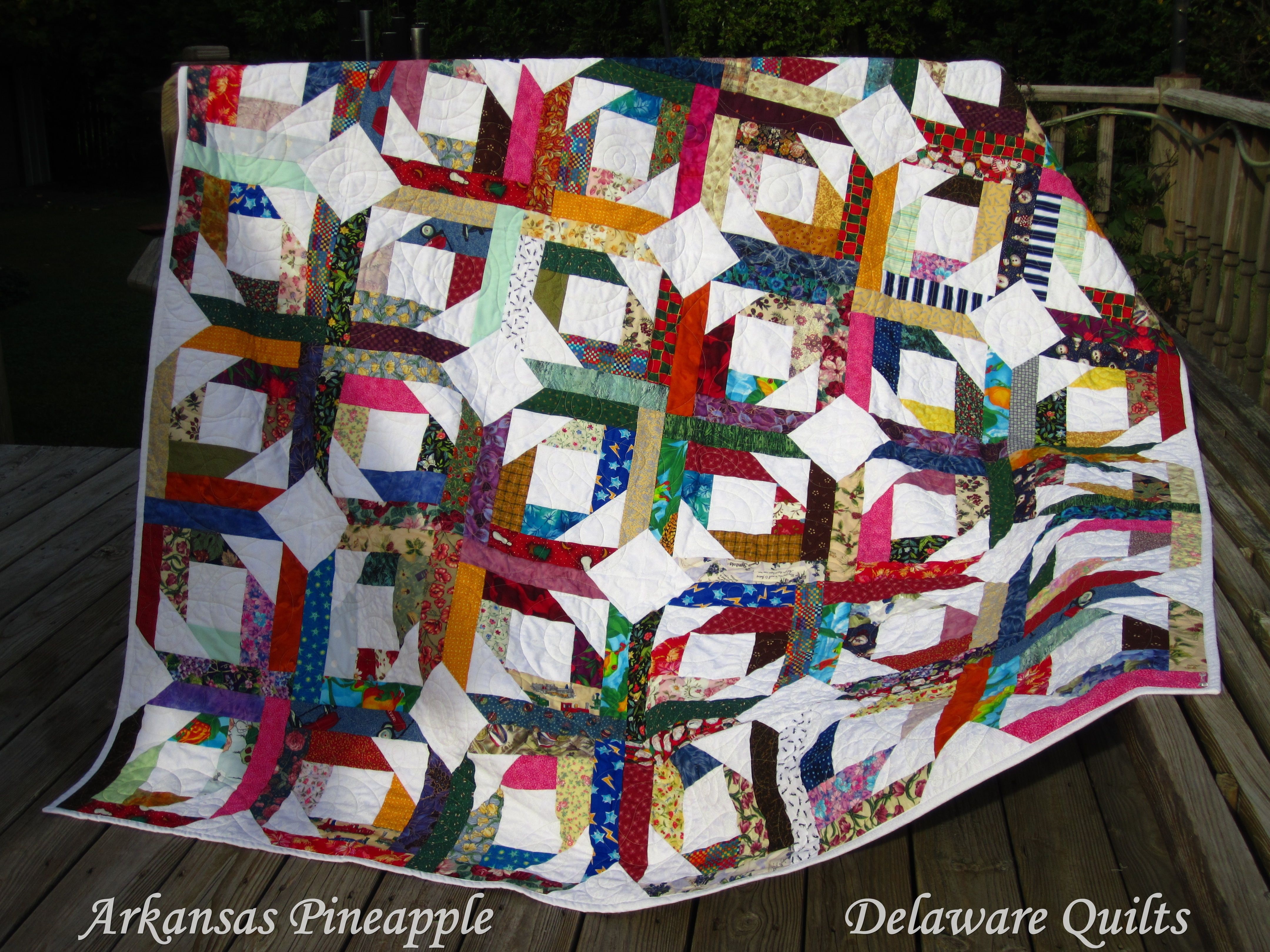 I finished four smaller quilts and decided since I was on a roll I'd try a bigger one. It's done and the binding is pretty darn nice if I do say so myself. I do prefer bindings finished by hand, but if the hands don't work and mine won't, I'm just going to have to settle on machine.
Now on to something new!