The other night my sister-in-law Cheri stopped by for a short visit.
When she parked she noticed the sunlight was highlighting the front garden, so she took a few pictures.. she's a terrific photographer and enjoys it as much as I do.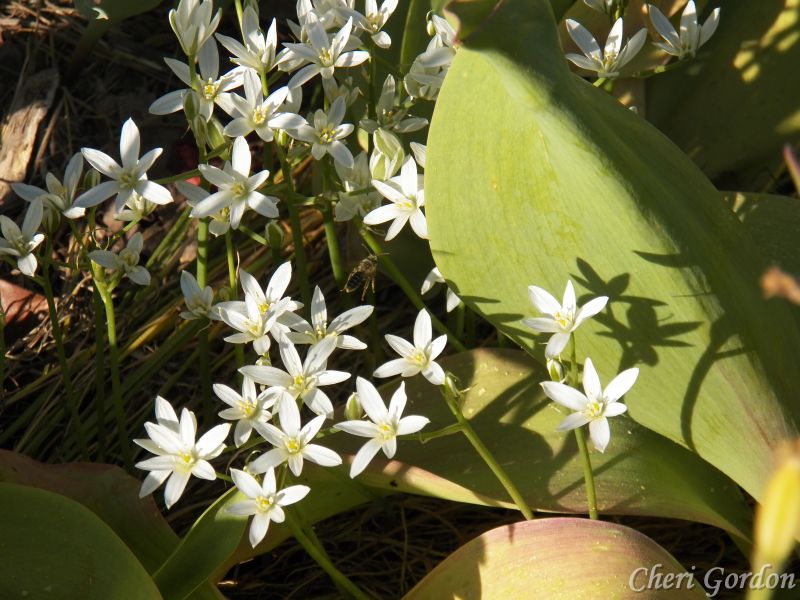 After we'd eaten dinner she wanted to show us some of the pictures she'd recently taken, so we sat down for a viewing. At the end of them were the last few she'd taken in the garden.
We all (John Cheri and I) liked this one a lot and I zoomed in a bit to get rid of some of the junk in the background and THEN Cheri noticed the bee! None of us had seen it before I zoomed in and it really made the picture special!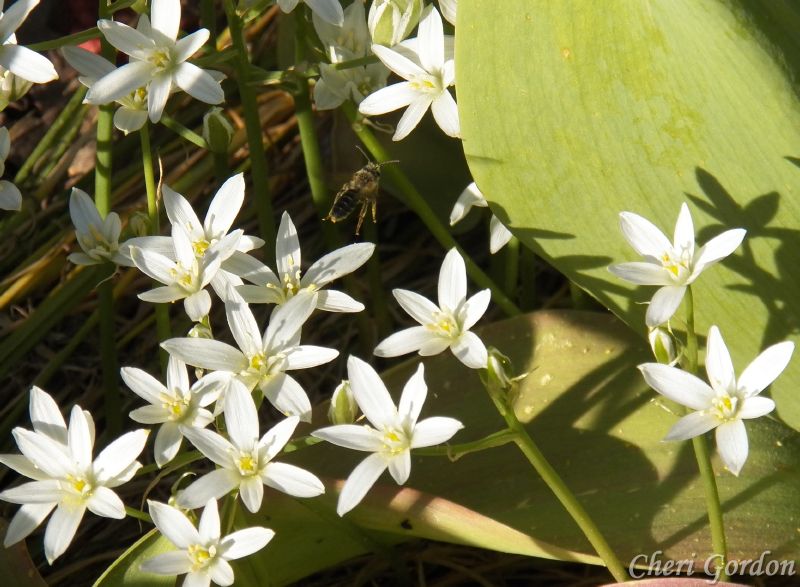 (click to zoom in more)