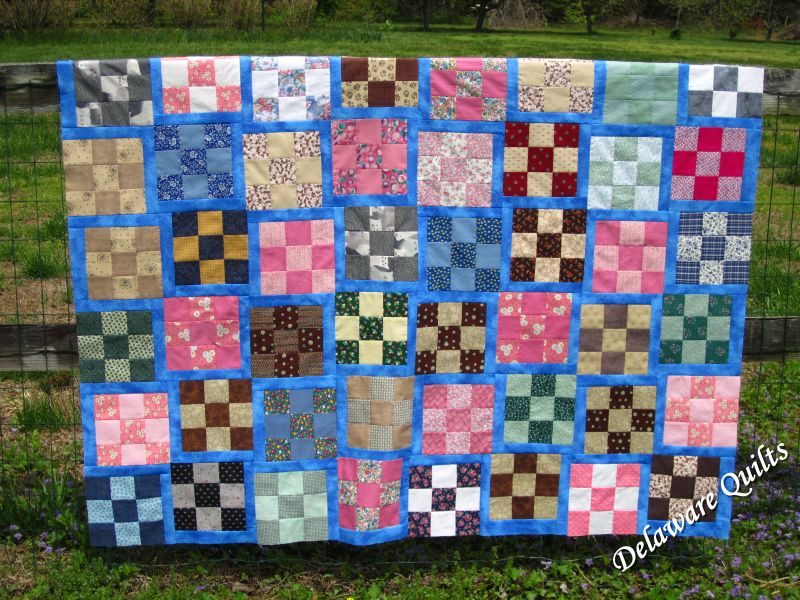 OK, I really finished these on Thursday, but it was pouring most of the day and I didn't get the pictures until now. Regardless, these are two as far as I'm going to take them finished quilts. And since I started them and finished them as far as I'm going to go, they were never UFOs, yea me!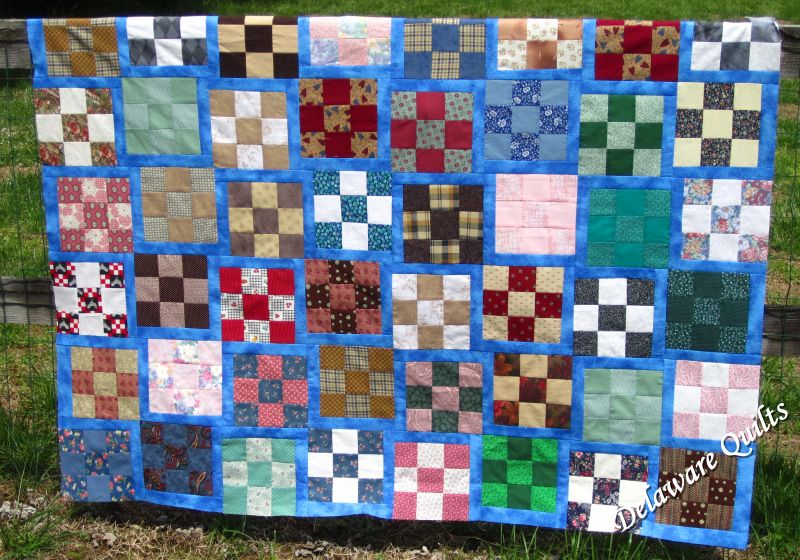 These could have been photos for Throwback Thursday too… these were swap blocks from a long long long time ago. So far back I don't remember when, but I think it was in the late 90s. I'd saved them to age them until I finally found what I thought was a great pattern for them.
These are Dancing 9Patches based on Bonnie Hunter's pattern, mine are just not as scrappy. And I could have made one big quilt, but since I'm not having it/them quilted Helaine asked for two smaller quilts. (Easier for her to handle) I'm donating the tops and backing fabrics to Bob's Blankie Brigade.
I am very pleased with the way they came out, and I might just use this design idea again someday…