Rain and cold, just like fall.

Just like winter when we lived in England too.

But no I am not curled up next to my new fireplace, not quite cold enough for that yet.

I'm washing winter coats today, getting ready for when it is really cold.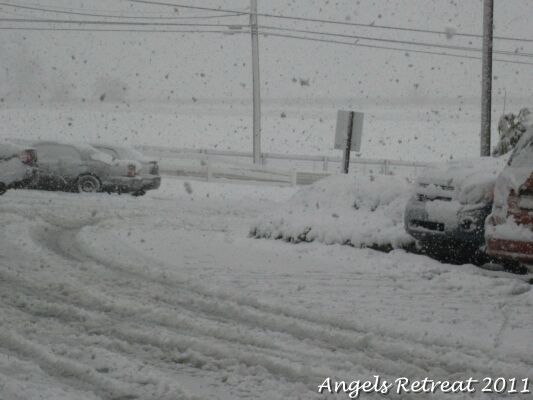 Last year at the Angels retreat we had some surprise weather.

I'd gone up there with only a sweatshirt and it wasn't quite enough for that mess.

This year I am going prepared, layers.

I have my sweatshirt, a fleece and a good all-season coat from LL Bean!

I'll be ready regardless of what Mother Nature throws at me.
And you better believe I'm taking my ice scraper this year too!