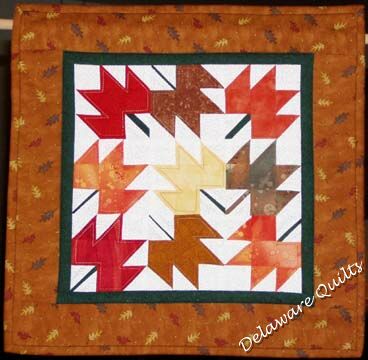 I don't know about where you are but here today it does not feel much like autumn.

Feels more like summer here, too warm and too humid.

So since Mother Nature doesn't want autumn to start, I'll make my own.
And if you'd like to make some Autumn Leaves too, here's the pattern!