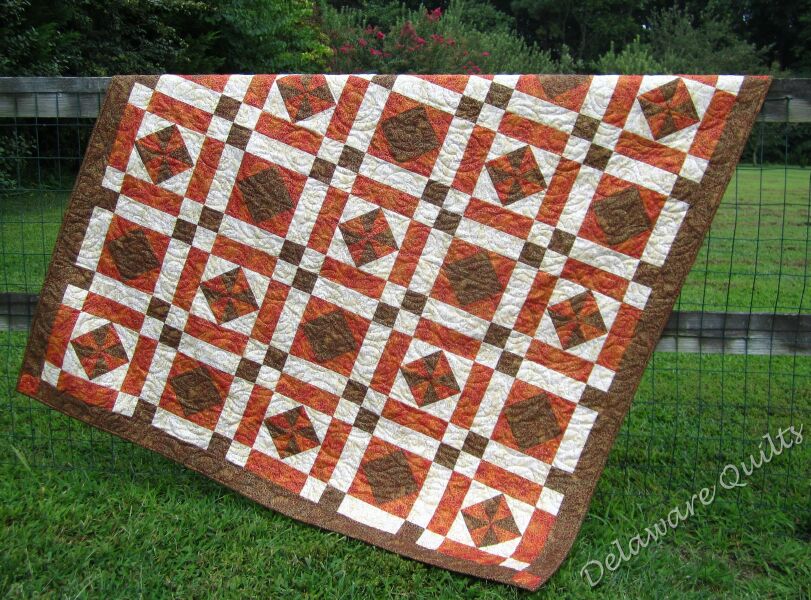 I'm on a roll really, trying to get some UFOs finished before I start more and before I hit the magic #500.

This is Puss Plus which was Mystery #31 on the Mysteries For Relay group.
I'll happily sell this one if anyone is interested; it's about 55 inches square and made of top quality cottons.

(Money will of course go to Relay For Life!)

The pattern is not for sale yet.
This morning while I was working on finishing the binding a friend called me from Chicago and asked me what I was doing.

I told her I'd post a photo of facebook and I did, along with the finished quilt.

It was nice talking to her ear to ear rather than email.

Maybe one of these days we'll meet in person.