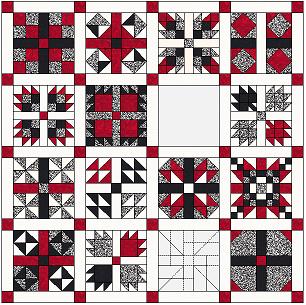 There are still a few people hanging on for the ending of the 2011 BOM sampler.

So just for them, here's the next block, Garden of Eden.
As you can see from the sampler, there are just two more empty spots.

I have the patterns ready for both, and will post them on or about March 1 and March 15.

If any of my readers would like links to those blocks now, send me an email.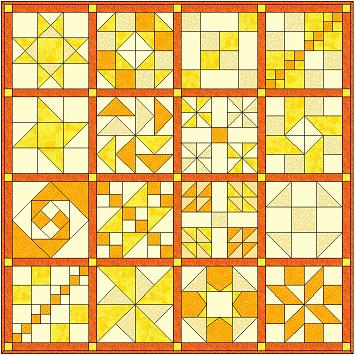 While I was updating the web page I decided to update Katie's Sampler.

Katie is a young mother, fairly new quilter and busy lady all around who was going to make a sampler quilt and share her adventure on her blog.

As always happens, life got in the way and she's put the sampler on the back burner for a while.

(And we quilters all know how that goes!)

Just incase there was anyone out there in the WWW that was following Katie, I updated her sampler page, adding links to all of the block she chose.

Now you can work on your own, or wait for life to let Katie get back to it.