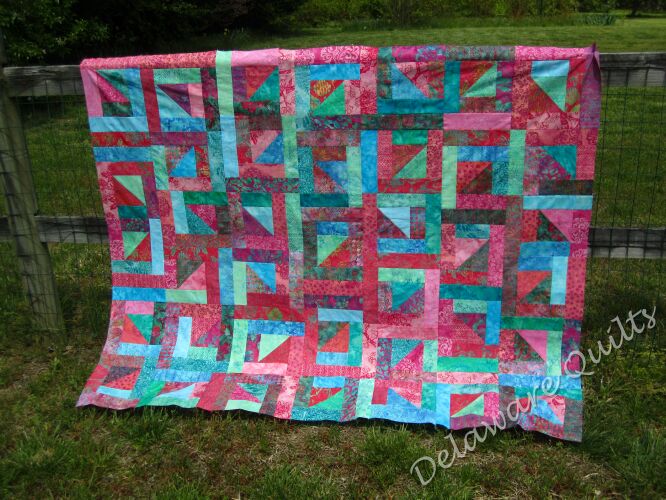 Yesterday I posted a picture of my latest quilt on here and on facebook.

I asked for name suggestions on facebook and got several, two I really like.
My friend Candy suggested Snap, Crackle Pop...for the 5" snaps, the Bali Pop & the references to crystals...(someone said it looked like broken glass and crystals)
And my friend and neighbor Diana suggested Key West Tango.

I liked that name because to me the fabrics had a Key West color vibe and the craziness of it was similar to a tango.

(Diana isn't even a quilter, LOL!)
I like BOTH names equally, much more than the Macaroon Gamble name I'd come up with.
So which name do you like better?