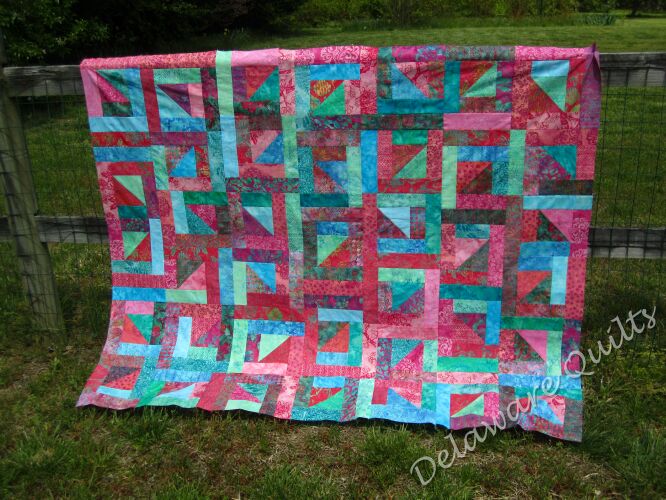 Two days ago I took a quilting gamble, taking a matching set of strips and charms and making something without a pattern or design.

First I went down the stack of charms as they came up and made triangle squares, I had 40 triangle squares (HST or DHS which ever you call them).

Then I started adding strips, sort of like a log cabin, but not really… very randomly.

I laid them out on the bed and turned rows until I used up as many blocks as I could.

And this is the result.
Made from one Macaroon Bali Pop and matching Snaps (2 1/2 inch strips and 5 inch squares)