I interrupt this weekend off to announce I have a finish!

Big deal for me, first finish since February and only the 4th one for the year!

But I decided since the year was half gone I needed to have some finishes, so that's what I'm working on.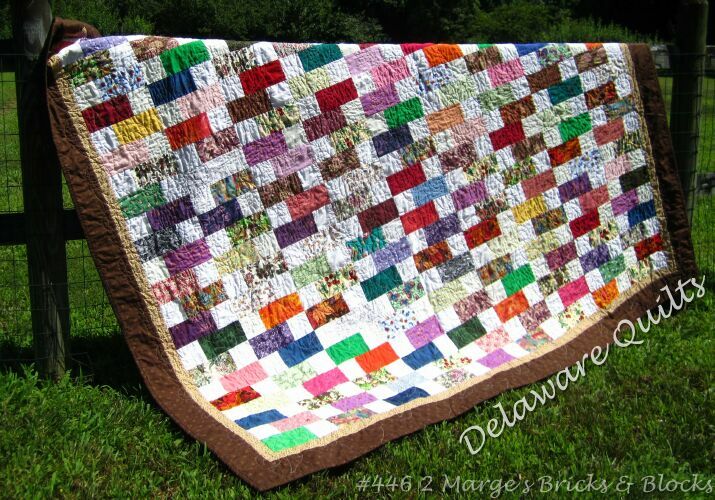 This quilt is a collaboration of two Marges, one made the blocks and the other put it together, had it quilted and put the binding on.

For that reason its name is 2 Marge's Bricks and Blocks.
I will either sell this one for Relay and/or donate it to charity if no one buys it within a reasonable time. (Quilt is already SOLD!!)