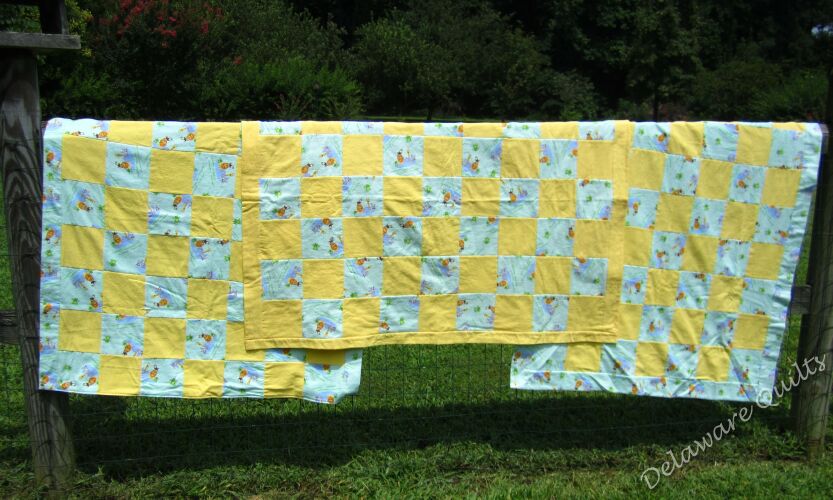 At the Spring Retreat this year I started a project.. I had two bolts of flannel I planned to make baby quilt with for
Bob's Blankie Brigade.
At the retreat I did a lot of learning, along with some whining, griping, probably some under the breath cursing too… I have never used flannel before and …
well…
I don't like it.

Or else it doesn't like me, LOL!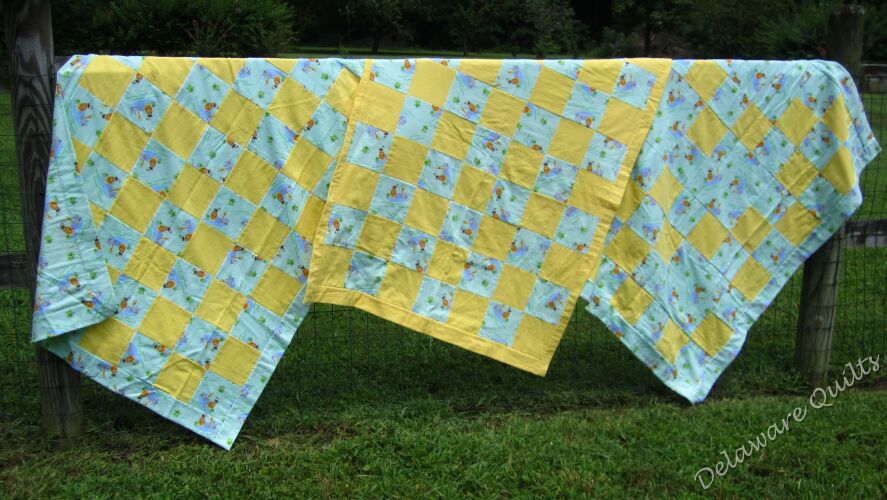 At the retreat I finished five and started another one, and had pieces cut for yet another one, AND had what seemed like a whole bunch more flannel.

Yesterday I got it all out and finished that sixth quilt, and made three more.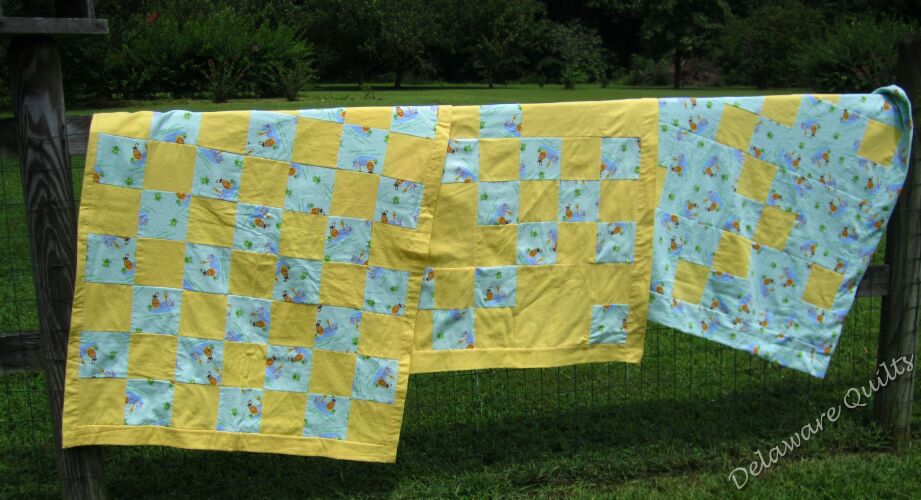 I'm declaring the flannel a done deal and have nine charity quilts, seven for Bob's and two for someone else. And I am done with flannel… forever and ever and ever… no more flannel for me!