Happy to say I finished another quilt, this was one of last year's retreat samples.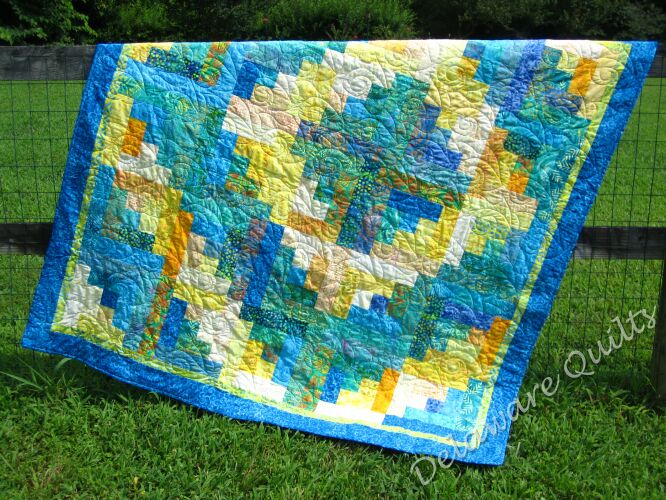 Island Punch log cabin, off set on purpose. (about 56 inches square)
I'm selling this one and it will go to the best offer.

It was made with just forty 2 1/2 inch strips.

Cost to make this was about $105 including the fabric (front and back) and the quilting.
If you would like to make me an offer, leave a comment.

(As of 9:30 AM 7/27/13 I have a $150 offer.)

I will accept offers through Monday morning.