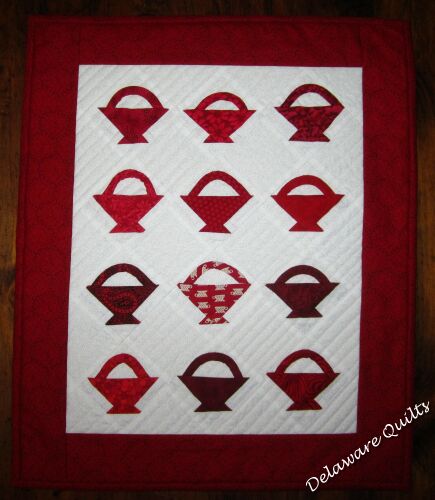 I finished my little wall hanging for my chat friend on April 8th but wasn't able to get it in the mail to her until this week.

Yesterday she finally got it so I can finally show a photo of the finished project.

I made mini baskets for AAQI and have made wall hangings similar to this, but never one all the same color.

She asked for red baskets so she got red baskets!

I'm so happy she likes it!