I did pretty well in March, I made two more 3D Bowtie quilts, two samples of the April project, and one for May's project too. So I'm ahead in the samples, just behind in the quilting, way behind. I think I need to set aside a month for just quilting.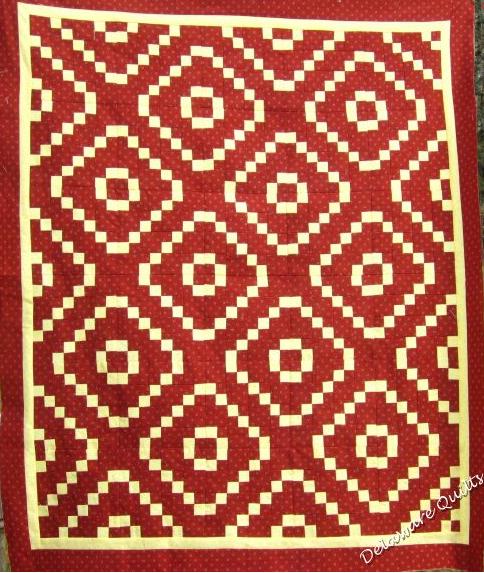 April's project is a very simple block which turns into an elegant quilt. The
World's Fair block
is time consuming though, a lot of four-patches to be made to make a quilt. I've made two samples, so I know how time consuming they can be, but I think it's worth it!