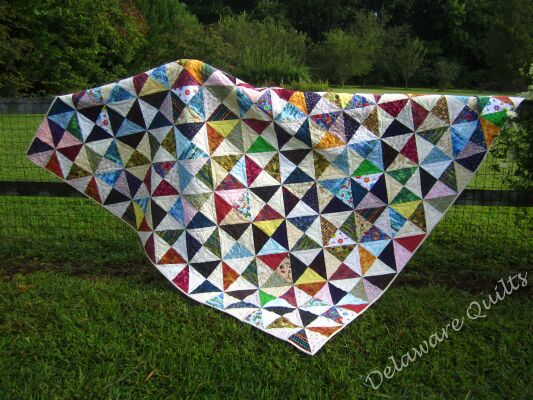 I finally a finished UFO, although this one isn't that old really.

I started it in February this year, using up a stack of triangle squares (aka Diagonal Half Squares and/or Half Square Triangles) which were sent to me by a friend who didn't know what to do with them.

Now that she sees the quilt, she tells me she might just have to make one like it.
I will be selling this quilt to make some money to get some more quilts quilted.

Any offers?

It's 90 inches square according to the quilter and it's all 100% cotton.