This is what one 40 strip pre-cut package will make of a quilt I am calling Area 52.

I have scraps left, but not enough to do anything with.

I will buy borders and backing next time I head to Lancaster.

This was made using one coconut flavor Bali Pop.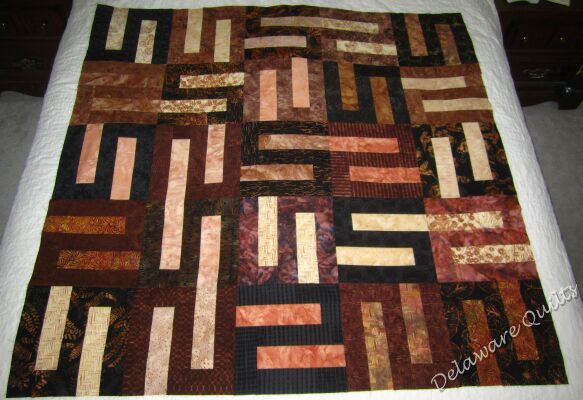 Now I am finished with retreat samples, I think...