I never knew a pile of scraps would bring on so many emails, phone calls and in-person comments.

Last night at a family dinner a non-quilting sister-in-law asked me why I hadn't shared the photo of the quilt that went with the scraps.

That

was the comment that convinced me to show this quilt

rather than keep it a secret as I had planned

.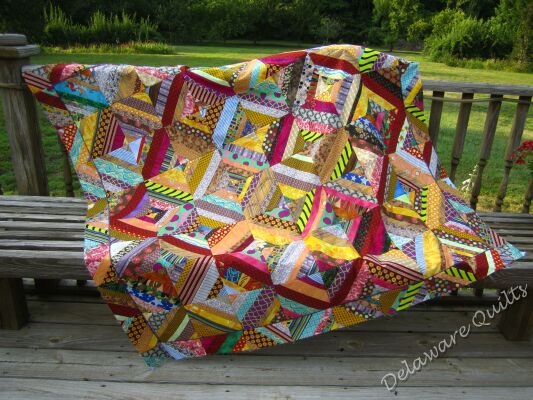 This quilt was made from what some ladies called ugly fabrics, with the exception of one, which was a scrap of mine.
I don't think they're ugly anymore.