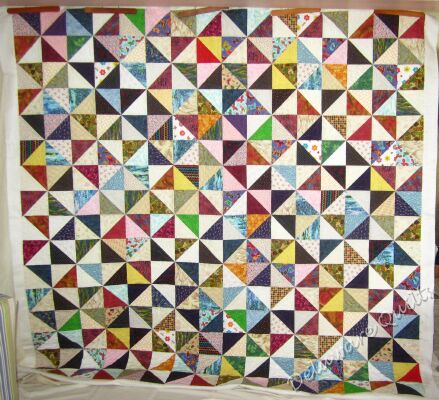 Today I want by the quilters to pick up and drop off quilts… imagine my surprise when I walked in and saw this hanging!

This is what I'm calling 2MargesPinwheels.

My friend Marge made the triangle squares and I put them together into this quilt.

Jackie performed her quilting magic on it and now all I have to do is put the binding on.

It's a 90 inch square, so I'll be adding that binding for quite a while!
I dropped off five to be quilted, four are retreat samples and the fifth is the ugly strings I posted about a few days ago.
And that doesn't put a dent in the UFOs waiting to be quilted!