I am… I once said I would never use jelly rolls because you can't prewash them.

And then I made not one, not two, but three quilts (so far) using jelly rolls.
When we were up in Lancaster on Monday I bought red wide backing for two of those jelly roll quilts.

Red and black quilts… two colors that are known for their bleeding.

I'm a glutton for punishment I guess.
Today I added some of the backing as borders on both red and black quilts and I cut the backings to size in preparation for the quilter.

I took the leftover wide red backing and threw it in the washer, because I ALWAYS until now, prewash.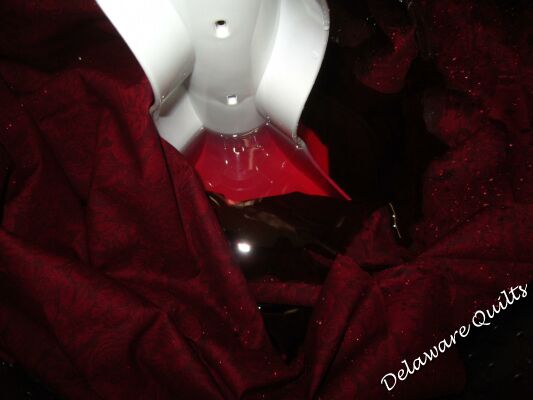 When I washer was almost finished filling I looked in and this is what I saw.
I think I will buy stock in Shout® Color Catcher® before I wash these two quilts.