Little thunder and a lot cooler.

I think it's dropped 10 degrees in the last ten minutes.

No bother to me, I'm staying inside anyway.

I'm still updating web pages, fall retreat pages mostly, although I should be working on retreat projects or even 2012 charity projects.

But I'm doing a little of this and a little of that, and eventually it will all get done, I hope.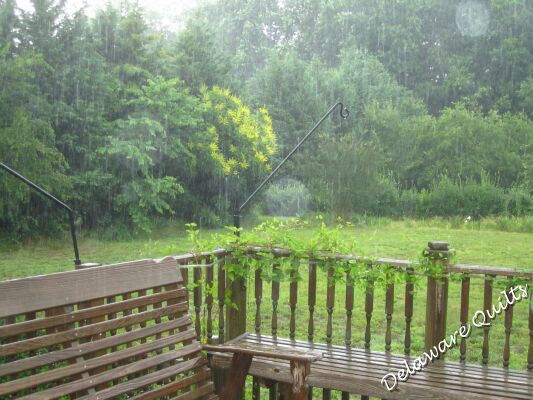 And then WHOA… Sky just opened up and it's pouring out, one of those good gully washers we need desperately to wet the earth.

Hopefully it will last a while and give us some well needed rain.