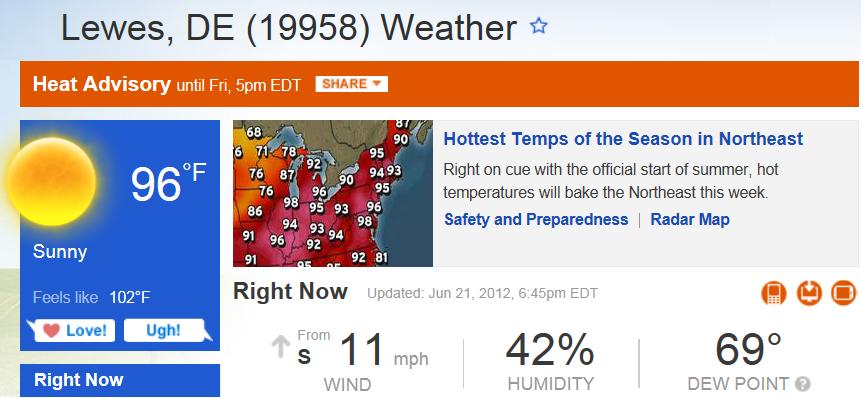 After the delightful week last week, this heat is a bit hard to take.

At 6:45 it is still this hot.

I am so thankful that I didn't have any excuse to go outside today.

If you have to, please remember to stay cool!
No sewing today, today ended up being update day for the retreats.

Most are still over 119 days away, but some last minute cancellations and questions made that necessary.

And people are starting to wonder about the projects… I'm working on them all now!