Tomorrow is our 42nd wedding anniversary, and since it fell in the middle of the week this year, I decided to take John away for the weekend.

But he had other plans on Saturday so our weekend escape turned into an overnighter only.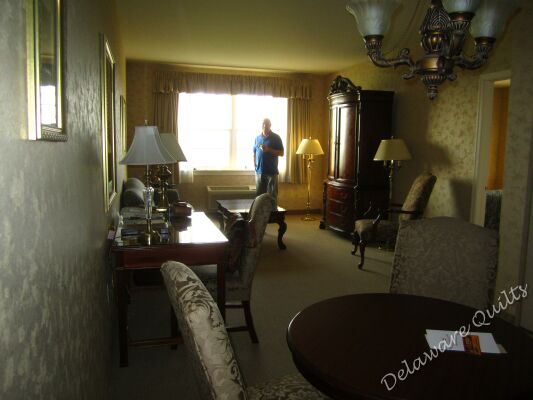 John had never seen the new location of the QuiltersRetreats, even though we'd been there four years already.

So I took him to my favorite place other than home, Bird-in-Hand PA.

Of course we stayed at the Amish View Inn so John could see why I love it there so much, and get to meet some of the wonderful people who have made my retreaters and me feel so at home there.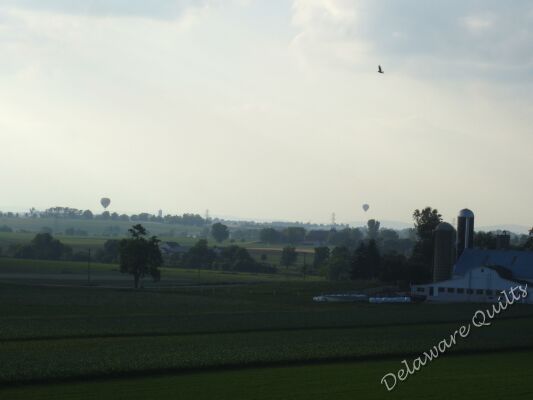 Much to my surprise and delight our room was upgraded when we arrived and we had a lovely suite with the view that is so desired.The minute we walked into the room John said "No wonder you love it here"

He couldn't stop gazing out of the window and admiring what I've grown to love so much.We had a wonderful visit and truly regretted that we only had one night.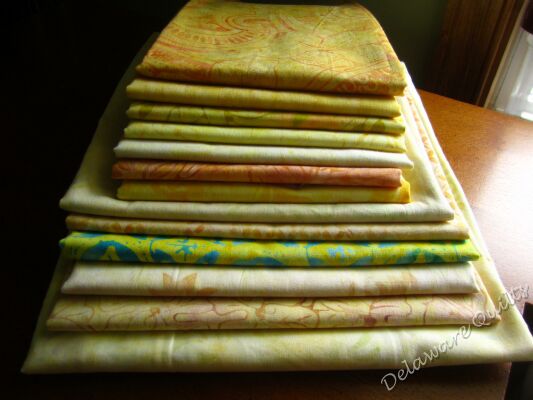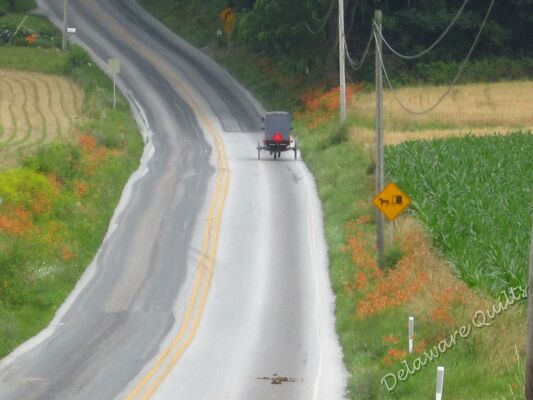 Yesterday was a business day for me, I had shops to visit and see what kind of deals I could get for the retreaters.

Unfortunately yet understandably none of the shops would give me any deals.

However, that didn't stop me from leaving some of my money there.

I was buying backings for three quilts and looking for yellows for another project, and I found everything I needed and more at the six shops I visited.

We finished business earlier than expected, so took some back roads on the way home just to enjoy the scenery.