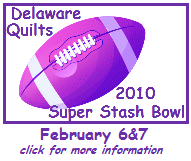 I've decided to post everything on my web page rather than in three different groups and here, so instead of posting steps I will be posting links.
The introduction which was a PDF file is now a web page and can be found
here.
At the bottom of that page is a link to the next step and so on as far as I have gotten for now... more coming soon!
Not tonight though, LOL!