I am still cutting, I have lots to cut. I was up last night again no thanks to the prednisone so I cut some w-o-w strips, a whole bunch of w-o-w strips which today I will cut into 2 1/2 inch squares. I need over 1200 2 1/2 inch w-o-w squares for the projects I have lined up to make. I also need 178 w-o-w 4 1/2 inch squares for Super Duper Easy. Once I get all the w-o-w squares cut I can sit down and start sewing.
Another box of fabrics will go in the mail today or tomorrow to another lucky donor. I packed a medium flat rate box up with as much as I could and will enter the list of donors on Random.org and have it pick another winner. I figure if I give away more than I bought plus what I'm using up I'm ahead on the stash usage, right?
A reader in Va asked me to put a link to my "How Big" blog entry, so I've added that to the links page.
http://delawarequilts.blogspot.com/2010/03/how-big.html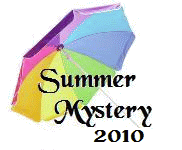 And if you didn't notice or read me on Google Reader, I've changed the blog a little. The purple is much more me and I put on a new header, some more of my quilts. I added a links page and a Summer Mystery Links page too.